Dental hygienists are known for being caring and compassionate people. They tend to put others first and are passionate about improving the lives of their patients. They have to be tough enough to endure the negativity of patients who "hate going to the dentist" and gentle and nurturing to the fearful and sensitive. As a dental hygienist myself, I may be biased, but I think we're a pretty awesome bunch of people!
Among this group of amazing people are some truly special hygienists . . . the winners of the Sunstar/RDH Award of Distinction. These are hygienists who go above and beyond to help others and advance the dental hygiene profession.
To date, 129 distinguished registered dental hygienists have been recognized for their achievements in their communities and within their personal platforms. The program began in 2002 as the Healthy Gums Healthy Life Award of Distinction, sponsored by RDH magazine and the John O. Butler Company. There were eight award winners each year from 2002 until 2015, when the number of awardees was decreased to four per year in an effort to get to know the individuals better.
What do bicycles and toothpaste have in common?
In 2009, the name of the award was changed to the Sunstar/RDH Award of Distinction. But who exactly is Sunstar? The company dates back to 1932 when it began as a manufacturer of rubber glue for bicycles. "By applying the manufacturing technology used in pouring rubber glue into metal-tube containers, the company developed and introduced toothpaste in tube containers in 1946, when mainstream dentifrices were still in powder form. This was the first 'Sunstar toothpaste' and later formed the company's core business."1 The name "Sunstar" was "derived from the idea of brushing teeth in the morning as the sun comes out and again at night under the stars."1
The business grew to become a leader in oral health-care products. Today, dental hygienists recognize Sunstar as the manufacturer of GUM and Butler oral health-care products. Their company motto is: "Always strive to help people everywhere achieve better health and enhance their quality of life."2 One way that the company lives that philosophy is through the Sunstar/RDH Award of Distinction program.
Who is eligible for the award?
The award is open to dental hygienists with active licenses in the United States or Canada. Hygienists can be nominated by others or self-nominated and must answer a series of questions concerning the differences they have made in their communities and how they have helped patients live healthier lives. 
Most of the recipients have been American women, but over the years there have been two male recipients and three Canadian recipients. All are passionate about their profession and dedicated to helping others, especially the poor and underserved. One thing recipients have in common, according to Cathleen Terhune Alty, is that "they attended more CE courses than were required and all suggested from their essays they were on the cutting edge of the profession. They all seemed to say that if you're learning and growing, the envelope of dental hygiene practice is growing as well."3
The Purple Ring Society
In 2004, award recipients organized the Purple Ring Society to acknowledge the significant traits they shared. The ring reminds them of their energy and that they do not travel this path alone. The color purple combines the calm stability of blue and the fierce energy of red. Purple is often associated with nobility, power, and ambition. The color has been connected to creativity, wisdom, dignity, devotion, and independence. Some believe the purple can uplift the spirit, calm the mind, and encourage creativity. 
According to Jackie Sanders, MBA, RDH, chief editor of RDH magazine, "As soon as the new recipients are announced, last year's winners reach out to me, selecting which new winner they want to present a ring to. Many times there is already a friendship between them."
Carol Dahlke, a 2006 recipient of the award, states, "The ring is a symbol of belonging to a unique sisterhood (we only had women in the group at that time), and in 2006, it was costume jewelry. In recent years, I have seen some really nice rings given to the recipients. I have since purchased my own really nice purple ring and will wear it when I attend UOR."
Let's hear from the winners!
Several recipients shared how the award has affected their lives. Here are some of their comments.
Nancy W. Burkhart, a 2017 winner, states, "I felt that this award gave me an opportunity to meet so many great professionals with a wide array of expertise. Hearing the accomplishments of these individuals was awesome and inspiring. I remember thinking, 'Yes, I would have chosen them as well!' The second benefit of being chosen was the chance to actually get to know these professionals. I have called on them for various advice many times since becoming an Award of Distinction member."
Angela Craig, another 2017 award winner, says, "Once I was selected for the Award of Distinction, my dental hygiene focus took on a more national view. I had new contacts in the fellowship of award winners that were involved in a myriad of roles having to do with the profession of dental hygiene. I was exposed to the most brilliant, educated, and motivating people that I had ever met." 
Receiving the award provided new opportunities for 2018 winner Susan Cotten to advance her life's work in the area of HPV, oral, and oropharyngeal cancer. The award aided in the growth of her business, "Oral Cancer Consulting," leading to more lives being saved through early detection and a paradigm shift in dentistry's approach to oral cancer. It also provided opportunities for speaking, writing, and sponsorship. Cotten says, "I often sit in awe when I reflect on the impact this award has had, and for all of it I am very grateful and feel a deep responsibility to uphold all that it represents."
Amber Auger, a 2019 winner, states, "The award has increased awareness of my personal and professional missions to improve the world and access to oral care. After receiving the Award of Distinction, I had many more dental hygienists get involved with mission trips, and I have been able to mentor those hygienists. Additionally, the award helped increase my credibility to my peers."
Being recognized by her peers is a great honor to 2016 award winner, Susan S. ​-Wingrove. She says, "My key word for how it has helped in my career path is through recognition of my accomplishments to a broad audience in the dental profession, nationally and internationally. Personally, to receive an award in the professional field for which I have a true passion energizes me to continue to do research, writing, and presenting to advance dental hygiene."
Jaci Klepadlo, one of this year's winners, says that the award "has enhanced contacts for me throughout the dental community. But since we're just getting started, I don't have anything more to add just yet." 
For Elina Katsman, a 2017 recipient, "The most amazing part of my experience as an award recipient was meeting the outstanding hygienists, previous and current award recipients, as well as organizers—Jackie [Sanders] and Laurene [Calabrese]. Having such outstanding people all together in one room was an unforgettable experience that will be with me forever."
A 2016 recipient, JoAnn Galliano, says, "Having received the award did not change my career path or my life. For me, the importance of receiving the award was being recognized for my contributions to the profession of dental hygiene. Being validated for something I am passionate about provided renewed energy to continue to serve my profession. The award, although it was given to me, provided an inspiration to those working alongside me. It validated them as well. It may not have changed who I am or what I have chosen to do, but it certainly strengthened my conviction that what I do is important."
According to Linda Meeuwenberg, "None of us do the things we do for recognition like this. I really enjoyed connecting with the other recipients in 2012 and established a long-term relationship with several of them. I am always touched at the ceremony each year to see how many hygienists are doing phenomenal work. It likely assisted my speaking career as I was able to add it to my credentials. Continuing to meet other like-minded hygienists doing amazing work in their careers and for the underserved has been a blessing beyond measure."
Cynthia Carlson, a 2011 recipient, says, "I think winning the award gave me increased self-confidence. I took that self-confidence and grew my personal hygiene business. In doing so, I brought hygiene care to an Alzheimer's care facility. I think that, with winning the award, I developed awareness of what was possible if I just put in the effort, and that I was an example to others of what they could also accomplish." 
The award opened doors of opportunity for Carol Dahlke, a 2006 recipient. "The recognition gave me confidence in my abilities as a leader. As part of the 'Purple Ring Society,' I have access to resources and people that I would not have had before. I was able to see others in roles outside of the clinical arena and knew that I could be one of those folks. Being recognized with a national award meant that others saw me as a leader, and that has been helpful in my career going into practices to make changes. I am very grateful to have the AOD on my resume. It has been a building block for me in reaching the highest rung on the ladder called 'My Successful Career.'" 
Shirley Muller Smith, a 2008 recipient, had an unexpected reaction from her employer upon receiving the award. "After receiving the award, I came back home full of excitement and love for my profession. The dentist I was working for degraded me for winning the award and seemed bitter instead of happy. I quit that job that very day and went full time in my own dental hygiene practice. Being my own boss is challenging but I love working hard and helping the homebound. The friendships I made through the Sunstar/RDH Award are just amazing. I know I can call any of them and they would be there giving me guidance or just a few words of encouragement. The reunion parties are so much fun because we get to all reconnect and energize everyone to continue doing what they love." 
Tammy L. Filipiak, a 2003 recipient, says, "The Sunstar AOD was an award that positioned me to continue to meet and network with dental hygienists who were champions in their work in a variety of roles. This award was meaningful to me personally at that time in recognizing the work that I was doing in clinical practice. The AOD was a way to celebrate and lift up others for the work that they are doing. I think one of the best things for me was a lifelong friendship with Kelli Swanson Jaecks. We often share fond memories of that time and the experience together as well as with others that year."
Linda Bohacek, a 2007 awardee, says that "receiving this award has encouraged me to become better at what I do and to be a mentor to those who had interest in my particular skills. It is very hard to believe that it was 13 years ago! I am retired now and still keep in touch through the magic of social media, via Facebook, with the seven other awardees that year. That was an extra benefit of the award—to become lifelong friends."
Mary Kelly has a passion for meeting the dental health needs of low-income children. Since receiving the award in 2009, she has earned a master's degree in dental public health and has become certified as a dementia practitioner. The award has provided her with many opportunities to discuss issues concerning the elderly in nursing facilities as an underserved population. She is currently researching an oral hygiene intervention for people with dementia and their caregivers in an NIH-funded study. Kelly also works as a dental public health consultant.
Tammy Keller received the award in 2008 and has since dedicated her time to a community oral health program. She oversees a school-based oral health prevention program in three schools, day cares, and Head Start. She has also developed a hands-on learning lab to improve oral health literacy. This program is offered at the local schools along with Boys & Girls Clubs within the community. She thanks Sunstar and RDH magazine for their dedication to recognizing hygienists who go above and beyond.
Rafael Rondon, a 2019 recipient and one of only two male winners, says, "To win the Sunstar/RDH Award of Distinction was such an honor and a privilege. Things happen in life when you least expect it. From the moment that I received the award, my world has turned around to now being part of the Editorial Advisory Board for RDH magazine, an RCC member, writing articles, and having the chance to elevate male hygienists in different platforms through Mr.RDH. All this has been in the last year, and I know there is more to come. I feel so honored as a male hygienist to be part of such an amazing group whose main focus is to make a difference in people's lives."
Judith Crocker-Corbin, one of the first eight award recipients in 2002, is a 60-year member of ADHA. She was a friend and cohort with many of the award winners through ADHA membership before receiving the award. She states that "professional networking has and continues to be a potent benefit as I now have time to become more involved in advocacy." In response to an email I sent to all 129 recipients, asking for their insights into the program, this octogenarian replied, "How can I help?" Crocker-Corbin's attitude sums up the spirit of recipients of the Sunstar/RDH Award of Distinction. Dental hygiene is a helping profession, and as many of the recipients of this prestigious award noted, in helping others, we help ourselves and make this world a better place for everyone.
Congratulations to all 129 Sunstar/RDH Award of Distinction recipients. You make us all proud to be dental hygienists. 
---
Sunstar/RDH Award of Distinction Recipients from 2002–2020
—2002—
Cathy Anderson, BS, RDH, CDA
Sandra Boucher-Bessent, MA, BS, RDH
Marilyn Chew, RDH
Judith Corbin, RDH
Tammy Doeh, RDH
Karen Kaiser, RDH
Debra Ozanich, RDH
Diane Brucato-Thomas, BS, RDHEF, FAADH
—2003—
Tammy Filipiak, MS, RDH
Suzan Chopik, RDH
Deborah Krueger, BS, RDH
Mary Bobbett, BA,RDH
Linda Mann, BS, RDH
Kelli Jaecks, MA,RDH
Michelle Hurlbutt, MSDH, RDH
Tracey McGonagle, RDH
—2004—
Shirley Cross, BS, RDH
Nancy Brohawn, BSDH, RDH
Kirsten Jarvi, RDH
Roxanne Denny-Mickey, BS, PHRDH, RDH
Jane Balavage, RDH
Nanette Schubert, RDH
Amy Nieves, RDH
Eileen Tarulis, BBA, RDH
—2005—
Maureen Chodaba, RDH
Maxine Wehling, RDH
Cheryl Thomas, RDH
Noel Kelsch, RDH
Austin Risbeck, RDH
Catherine Draper, MS, RDH
Cappy Snider, RDH
Beth McKinney, RDH
—2006—
Tracy Collins, RDH
Carol Dahlke, MDH, RDH
Lisa Doyle, RDH
Lisa Klockenteger, RDH
Caron Shipley, RDH
Elaine Tierney, RDH
Maureen Titus, BS, RDHAP
Jane Weiner, RDH
—2007—
Linda Bohacek, MA, RDH, CDHC, FAADH
Diana Corbin, RDH
Cynthia Dixon, RDH
Donna Grzegorek, BS, RDH
Carol Lee, RDH
Judith Shimamoto, BA, RDH
Millie Echevarria Thaw, BS, RDH
Sandra Berger, BS, RDH
—2008—
Rhonda Adams, RDH
Catherine Grater-Nakamura, Med(DE), BDSc(DH), RDH, CAE
Jodie Heimbach, RDH
Lisa Kay Higbee, BS, RDH
Tammy Keller, BSDH, RDH, CDHC
Lisa Stillman, BSDH
Shirley Smith, BS, RDHAP
Debbie Walker, RDH
—2009—
Nancy Brown, RDH
Janet Arnold, RDH
Sandy Kemper, RDH
Kate Mills, RDH
Mary Kelly, DPH, MS, RDH
Kimberley Grant, RDH
Mary Kellerman, DPH, MS, RDH
Elaine Siebers, BS, RDH
Rhonda Ford, BS, RDH
—2010—
Sherri Lukes, MS, RDH, FAADH
Nancy Alleman, BS, RDH
Susan Burzynski, MSEd, RDH, FAADH
Sheree Duff, MS, RDH
Erika Feltham, RDH
Lauren Kilmeade-Gueits, RDH
Debra Olsen, RDHAP
Michelle Noblet-Vacha, BS, RDH
—2011—
Dodie Allers, RDH
Christel Autuori, MA, RDH, FAADH,  RYT,  NBC-HWC
Rosie Bellert, MEd, BS, RDH
Cynthia Carlson, BS, PHRDH
Dona Schulz, MBA, BS, RDH
Audrey "AJ" Jarabek, MAEd, BS, RDH, RDA, CMT
Dawn Kasper, RDH
Celeste Terry, BS, RDH
—2012—
Sandra Maurizio, PhD, RDH
Terri Chandler, RDH
Angie Stone, BS, RDH
Carla Gantz, RDH
Jessica Huffman, MDH, RDH
Letty Reyes, MS, RDH
Linda Meeuwenberg, MA, RDH
Patricia Doyle, BS, RDH, FADPD
—2013—
Pam Delahanty, RDH
Brenda Kibbler, BS, RDH, RDHAP
Carol Martin, BS, RDH, PHDHP
Edie Gibson, MS, RDH
Laura Cuthbertson, RDH
Susan Clark, BS, RDH
Jennifer Hew, MSHCM, RDH, FADPD
Stacy Deemer, RDH
—2014—
Kimberly Cruz, RDHAP
Patti DiGangi, BS, RDH
Jill Meyer-Lippert, RDH
Vicki Munday, BS, RDH
Jessica Smith, BS, RDH
Alison Stahl, BGS, RDH
Gail Weisberg, RDH
Patricia Poole, MS, RDH, PN
—2015—
Sarah Kowalski, BA, RDH
Amy Kinnamon, BSAS, RDH, EFDA
Lory Laughter, MS, RDH
Michelle Marusiak, RDH
—2016—
JoAnn Galliano, MEd, RDH
Corinne Jameson-Kuehl, BS, RDH, OMT
Susan Wingrove, BS, RDH
Debbie Zafiropoulos, RDH
—2017—
Nancy Burkhart, EdD, MEd, BSDH, AAFAAOM
Angela Craig, BSDH, RDH
Kyle Isaacs, BHS, RDHEP
Elina Katsman, RDH
—2018—
Susan Cotten, BSDH, RDH, OMT
Jasmin Haley, MSDH, RDH, CDA, FAADH
Rhoda Kublickis, MHS, RDH, FAADH, FEMORS
Lesley Tuomi, BSDH, RDH, REF
—2019—
Rafael Rondon, BS, RDH
Amber Auger, MPH, RDH
Sue Jeffries, BSDH, RDH
Crystal Spring, BS, RDH, LAP
—2020—
Karen Thomas, MS, RDH, LN, CNS, FDN-P, CHHC
Jennifer Geiselhofer, RDH
Jaci Klepadlo, BSDH, RDH, CDA
Lisandra Maisonet, BS, RDH, PHDHP, EFDA
---
References
Sunstar's 80 year journey: growing into a unique global company. Sunstar Group. https://www.sunstar.com/about/history/
Philosophy: always strive to help people everywhere achieve better health and enhance their quality-of-life. Sunstar Group. https://www.sunstar.com/about/philosophy/ 
Alty CT. 8 distinctive voices. RDH. September 1, 2002. https://www.rdhmag.com/career-profession/personal-wellness/article/16405476/8-distinctive-voices 
---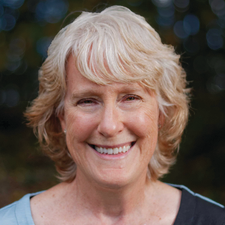 Kirsten Brancheau, BA, RDH, has been practicing clinical dental hygiene since 1978. She earned an associate degree in applied science in dental hygiene from Union County College in 1977 and a Bachelor of Arts in English literature from Montclair State University in 1988. She is a member of the American Dental Hygienists' Association. Brancheau is also a freelance proofreader, editor, and writer. She may be reached at [email protected]